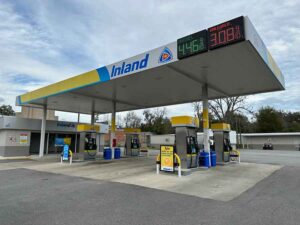 Signage is an essential aspect of any business or organization, providing important information to potential customers, guiding them to their destination, and creating a memorable impression. Whether it's a large outdoor sign, a storefront display, or directional signage, signs play a critical role in establishing a business's identity and brand.
At Apogee Signs, we specialize in creating and installing high-quality signs for businesses in Bainbridge, GA, and the surrounding area. Our team of experienced designers, fabricators, and installers works closely with clients to ensure their signage needs are met, providing custom solutions that are both effective and visually appealing.
One of the advantages of choosing Apogee Signs is our commitment to quality. We use only the highest quality materials in our sign fabrication process, ensuring that our signs are durable, weather-resistant, and able to withstand the test of time. Additionally, we employ state-of-the-art technology and equipment to create signs that are both visually striking and highly effective.
Our services extend beyond just creating and installing signs. We offer a range of signage solutions, including digital signage, vehicle wraps, and monument signs. We also provide sign maintenance and repair services in the Bainbridge area, ensuring that our clients' signage remains in top condition.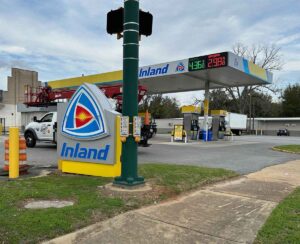 In addition to our commitment to quality, we pride ourselves on our exceptional customer service. We understand that every business is unique and has specific needs, and we work closely with our clients to ensure that their signage needs are met. From concept to installation, we provide a seamless experience for our clients, ensuring that their signage accurately reflects their brand and messaging.
Another advantage of choosing Apogee Signs is our knowledge of local regulations and requirements. We understand the specific regulations regarding signs in Bainbridge, GA, and are well-versed in obtaining the necessary permits and approvals to ensure that our clients' signs comply with local regulations.
Investing in high-quality signage is a smart business decision that can yield significant returns. Effective signage can increase brand recognition, attract new customers, and ultimately drive sales. At Apogee Signs, we understand the value of effective signage and are committed to helping businesses and organizations in Bainbridge, GA, and the surrounding area achieve their signage goals.
In conclusion, Apogee Signs offers a wide range of signage solutions, including custom designs, high-quality materials, and exceptional customer service. By choosing Apogee Signs, businesses in Bainbridge, GA, can be confident that their signage needs will be met with professionalism, attention to detail, and a commitment to quality. Contact us today to learn more about how we can help enhance your brand and make your business stand out with new signage in Bainbridge and let us help you grow your business today with new signs.