This guide will provide you with the knowledge you need to understand the sign making process, from start to finish. We'll cover the design, fabrication, and production of custom signs so that you can understand what it takes to make high-quality signs for your business or project. With this guide in hand, you'll be able to confidently move forward with your sign making project and create stunning results! 
What is the Sign Making Process?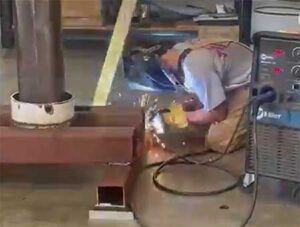 Sign making is a complex process that involves the design, fabrication, and installation of custom signs. It requires the skills and expertise of professionals to ensure that the sign making process is done correctly.
Sign makers use a variety of materials to create custom signs for businesses and organizations. From aluminum to vinyl, they have access to a wide range of materials that can be used for signage fabrication. They also have access to specialized tools and equipment for cutting, welding, forming, printing, and more.
The sign making process is not only about creating aesthetically pleasing signs but also ensuring that they are built with quality standards in mind. With their knowledge and experience in this field, sign makers can create custom signs that meet all safety regulations while still looking great.
Step 1: Designing Your Custom Sign
Designing a custom sign is a great way to make a statement and stand out from the competition. Whether you are looking for a sign to advertise your business or create an eye-catching display in your home, designing your own custom sign can be an exciting and rewarding experience. With the right tools and resources, you can easily create a unique design that reflects your personal style and captures the attention of passersby. 
You'll start by sketching out your design on a piece of paper, or using a digital drawing tool like Photoshop, but most sign companies, like Apogee Signs, they have a fulltime graphic designer on staff to assist you. Bring your ideas to the table though as it is your custom sign, and it should be made to your specifications.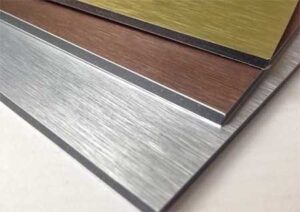 Step 2: Choosing the Right Materials for Your Sign
Choosing the right materials for your sign is an important step in the sign-making process. The type of material you select will depend on where your sign will be placed – indoors or outdoors. Outdoor signs need to be able to withstand harsh weather conditions, while indoor signs should be made from materials that are durable and aesthetically pleasing. 
Whether you are looking for an outdoor or indoor signage, the material you choose is an important factor in how it will look and last. In this article, we discuss the different types of materials available for outdoor and indoor signage, as well as their advantages and disadvantages. We also provide some tips on how to make sure that you choose the right material for your specific needs. So read on to find out more about what type of materials are best suited for your signage needs.
Step 3: Fabricating Your Custom Sign
Fabricating a custom sign can be a complex and time-consuming process. With the right techniques, however, you can create a unique sign that will last for years to come. Some of the methods we utilize in the fabrication process are the use of lasers to cut through materials and a CNC router to cut and shape materials. Both of these methods are highly accurate and can be used for a wide variety of applications. There are so many other methods such as welding, printing, channel bending, etc. that we can go into but that is better left for another article.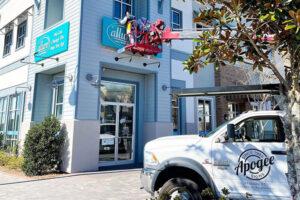 Step 4: Finishing & Installing Your Custom Sign
Finishing and installing your custom sign is the final step in the process of creating a custom sign. It's important to make sure that you use the right techniques for finishing and installing your sign in order to ensure its longevity and visibility. Sign finishing and installation methods are important as they determine how the sign looks, how it stands up to weather conditions, and how long it will last. By using the right techniques, businesses can be sure that their signs will stand out from the competition and make a lasting impression on customers.
Conclusion: Get Started On Your Custom Signs Today!
Custom signs are an effective and efficient way to make your business stand out from the crowd. Not only can you create a unique design that reflects your brand, but you can also customize the size, material, and shape of your sign to make it even more eye-catching. With custom business signs, you can get creative with fonts, colors, and graphics that will capture the attention of potential customers. Get started with your own custom signs today and start making a statement! ore about the process of designing your own custom sign.
If all of this is a bit overwhelming, which it can be, and you want to have our designers create your design and fabricate your signage, Apogee Signs is ready to tackle any size sign project presented.