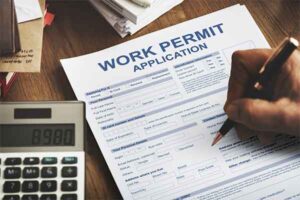 Are you planning on installing a sign for your business or organization? If so, it's important to make sure you obtain a sign permit before beginning your project.
A sign permit is a legal document that allows you to install and display your sign in compliance with local zoning and building codes. Without a sign permit, you could face fines, legal action, and even have your sign removed.
Here's why obtaining a sign permit is so important:
Compliance with Local Regulations: Every city and county has its own zoning and building codes that must be followed when installing signage. A sign permit ensures that your sign complies with these regulations and prevents you from running afoul of the law.
Safety: Sign permits often require that signs are installed safely and securely, ensuring that they won't fall or cause harm to people or property. This is especially important for larger or more complex signs.
Quality Assurance: Sign permits often require that signs meet certain quality standards, ensuring that they are durable and long-lasting. This protects your investment and ensures that your sign will continue to look great for years to come.
Aesthetics: Sign permits may also require that signs meet certain aesthetic standards, such as color, size, and placement. This helps to ensure that signs are visually appealing and do not detract from the appearance of the surrounding area.
Property Value: A well-designed and properly permitted sign can actually increase the value of your property. It can help to attract customers and make your business or organization more visible and recognizable.
Obtaining a sign permit may seem like a hassle, but when you work with Apogee Signs, our team of experienced sign professionals has a deep understanding of local zoning and building codes. We take the hassle out of this process as we take care of the sign permitting process from start to finish so you have no questions about sign permitting in regards to your signage. 
So if you're in need of a sign for your business or organization, don't risk fines, legal action, or a subpar sign – turn to the experts at Apogee Signs for sign permitting services and high-quality sign design and manufacturing. Contact us today to learn more about our services and how we can help you achieve your signage goals.