A great sign is a must have for any business. Signs let potential customers know your location and specialty, services, and often have a huge impact on your growth.
When lighted signs are utilized or if you want to have a billboard, an awning, or a large window sign for your business, you will most likely need a sign permit to do so.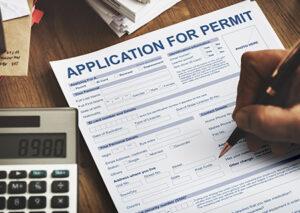 When do you need a permit for your signs?
It is surprising to most business owners, but most outdoor signs require a sign permit. There are a few small signs that don't need approval with a signage permit, but the vast majority will require one. Architectural signage and illuminated signs may require a permit renewed if there are ever changes made to the signage. In general, zoning laws will determine the specifics of signage. Don't worry, Apogee Signs will file all the necessary forms and make sure your signage is properly permitted for your location.
Why are sign permits required at all?
All local municipalities will regulate signage specifications to ensure that signage in a given area is aesthetically pleasing, enabling businesses to successfully market their brand.  Permits will also help to ensure that certain businesses do not have unfair advantages over other businesses in the area. This keeps things equal because a business that has a larger budget to spend on signage can't create a huge eyesore for the sake of advertising. The best thing for the municipality as a whole is that the signs are properly regulated.