Elevate your messaging impact with Electronic Message Centers (EMCs), offering dynamic displays of messages, graphics, and animations both indoors and outdoors. Our EMCs excel in energy efficiency and cost-effectiveness, while also granting complete customization to match your specific branding needs. Our dedicated experts provide end-to-end customer support, guiding you through selection, installation, and ongoing maintenance. With applications spanning retail, restaurants, schools, and more, our digital display solutions empower you to refresh your content regularly, maintaining relevance. Take your industry presence up a notch by reaching out to explore the potential of our EMCs and how they can revolutionize your communication approach.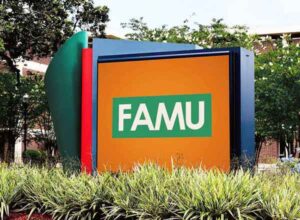 EMCs, known as Electronic Message Centers, have revolutionized the way businesses communicate with their audience, offering a versatile and dynamic tool that leaves a lasting impact. These impressive display devices effectively showcase messages, graphics, and animations, creating engaging and memorable experiences. The advancement in technology has propelled the popularity of digital display boards, making them a common sight in retail stores, hospitals, airports, cafes, and waiting rooms.
With an array of options available, EMCs cater to various needs, including indoor and outdoor displays, while providing customization features to align with specific branding requirements. Not only are they energy-efficient and cost-effective, but they also possess exceptional visibility, making them the perfect choice for businesses seeking to promote their brand, convey vital information, or drive audience engagement. By allowing businesses to change messages as frequently as desired, EMCs ensure that content remains fresh, relevant, and captivating.
At Apogee, we specialize in delivering tailor-made EMC solutions that precisely meet the unique needs of our clients. Our dedicated team of experts takes a highly consultative approach, working closely with businesses to understand their objectives. We consider factors such as the intended purpose of the sign, mounting specifications, and transportation requirements to provide fully customized digital display boards. With Apogee, you can be confident that our EMCs will exceed your expectations and deliver impactful results for your business.
Here are some reasons why you should consider an Electronic Message Center for your business:</p<
Dynamic and Versatile: EMCs are a dynamic and versatile tool that can showcase messages, graphics, and animations in a highly impactful way.
Customizable: Message centers come in a variety of options, including indoor and outdoor displays, with customizable features to fit specific branding needs.
Energy-Efficient and Cost-Effective: Display boards are energy-efficient, cost-effective, and highly visible, making them an ideal choice for businesses looking to promote their brand, display important information, or increase engagement with their audience.
Expert Consultation: Our team of experts takes a highly consultative approach to ensure that the EMCs we provide are tailored to meet the specific requirements of each business.
Range of Options: We offer a range of options to suit your needs and budget, including LED signs, digital billboards, and video displays.
Our EMC solutions empower businesses to leave a lasting impression, promote their brand, and effectively engage with their audience. Whether you're looking to enhance your business communication or elevate your brand visibility, our EMC solutions are designed to meet your specific needs. Contact us today to discover more about our comprehensive range of EMC solutions and how we can assist you in taking your business communication to new heights. With our expertise and dedication, we guarantee to provide you with the best Electronic Message Center solution that not only meets your unique requirements but also exceeds your expectations, leaving a profound and enduring impact on your business.
Top 5 Questions Asked About Electronic Message Centers
Our Electronic Messaging Center Gallery