In a visually-focused world, our collection of flags, outdoor displays, and banners offers the perfect tools to express yourself, capture attention, and convey your message effectively. Flags, with their timeless symbolism, allow you to proudly showcase your heritage, support causes, or commemorate special moments. Meanwhile, outdoor displays like feather flags and pop-up tents ensure you stand out in bustling outdoor settings, and banners provide versatile canvases for messaging, whether it's for grand openings, promotions, or event decor.
With our comprehensive range of visual solutions, you can make a memorable statement at any occasion. Whether you're looking to make a personal or professional impact, our flags, tents, outdoor signs, and banners empower you to engage your audience and leave a lasting impression, all in a visually captivating way.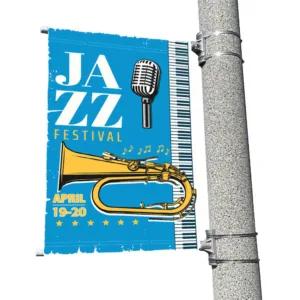 Customize your outdoor space with street pole banners, perfect for promoting your brand and adding elegance to any setting. Durability to withstand the elements, pole banners make a long-lasting impact.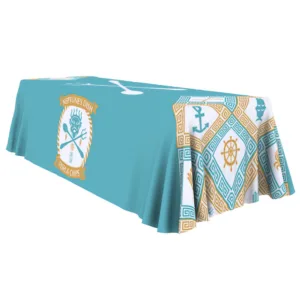 Elevate your trade show booth's professionalism with custom table covers, we offer a range of styles, colors, and sizes to suit your unique needs. Make a lasting impression and boost brand awareness.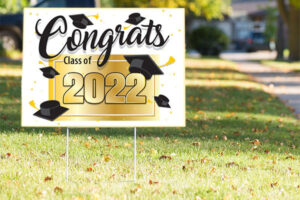 Yard signs from Apogee Signs are highly customizable and durable, making a perfect choice for businesses, political campaigns, and events. Vibrant designs and low cost pricing, we help you promote your message.