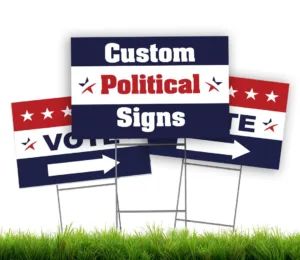 Political signs are an important part of any political campaign. They are used to spread the message of a candidate or a political party and to create awareness about their policies and platforms. Political signage includes yard signs, corrugated signs, banners, posters, billboards, and more. These signs can be used to promote a candidate or party in public places such as parks, streets, and other public areas. They also serve as visual reminders of the importance of voting during elections. Political signage is an effective way to reach out to potential voters and can help increase voter turnout on election day.
Political signs or election signs are generally considered lawn signs or yard signs that can be placed on a person's property to support a candidate for election or to display a political stance for an upcoming vote.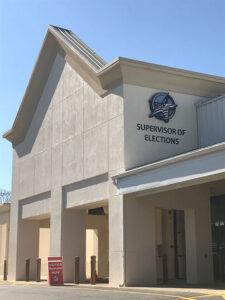 The vast majority of outdoor political signs are made of durable corrugated plastic that can withstand rain and wind and allows elected officials to reuse these signs across multiple election cycles. Due to the lower cost of corrugated plastic signs and metal stands, this type of sign is the most cost-effective option for high-quality display!
Apogee Signs will create your custom political signs in any quantity needed with the highest quality materials at the lowest price in town. Give us a call and let us help you get elected.