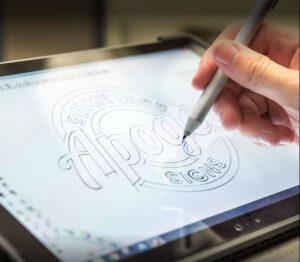 At Apogee Signs, we are committed to providing businesses in the North Florida and South Georgia regions with top-tier custom sign solutions that leave a lasting impression. Our team of experts offers a diverse range of sign options, design expertise, and installation services tailored to meet each client's unique requirements.
Our sign gallery is a showcase of our exceptional work, demonstrating our creativity and meticulous attention to detail. It serves as a testament to the superior craftsmanship and expertise we bring to every sign project. Our gallery features an array of sign types, from timeless outdoor signs to cutting-edge digital displays. Each sign in our portfolio is meticulously crafted to align with our clients' distinctive needs and preferences.
We firmly believe that every business deserves a distinctive and impactful sign that mirrors its brand identity, and we are unwavering in our commitment to delivering precisely that. Whether your goal is to draw in new customers in the Tallahassee area, bolster your brand recognition in Panama City, or simply enhance the aesthetics of your storefront in Thomasville, Apogee Signs is here to help you achieve your objectives through our tailor-made sign solutions.