Apogee Signs is your one-stop destination for designing, fabricating, installing, and maintaining custom business signage in the Valdosta, GA area. With over three decades of experience, we are proud to be the leading sign company in the region, serving clients of all sizes and industries.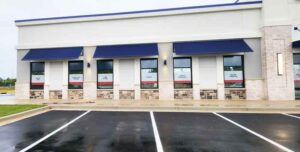 At Apogee Signs, we understand the crucial role that signage plays in creating brand awareness, attracting new customers, and enhancing the overall customer experience. As such, we are dedicated to providing our clients with top-quality, eye-catching, and effective custom signs that not only reflect their brand but also stand out in a crowded market.
Our Services
We offer a comprehensive range of sign services to meet the diverse needs of our clients, including:
Design: Our team of skilled designers works closely with clients to understand their unique needs, brand identity, and target audience to create customized sign designs that are visually appealing and effective in achieving their marketing goals.
Fabrication: Using the latest technology and the finest materials, we fabricate custom signs that are built to last, withstand harsh weather conditions, and effectively communicate our clients' messages.
Installation: Our professional installation team ensures that all signs are properly installed, securely fastened, and meet all safety regulations to avoid any damage or accidents.
Maintenance: We offer ongoing sign maintenance services to ensure that your signs remain in top condition, always looking their best, and functioning as intended.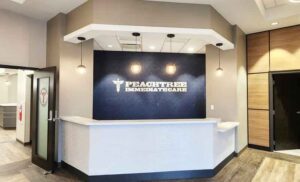 Our Experience
At Apogee Signs, we have been designing, fabricating, installing, and maintaining custom signs since 1985, and we have earned a reputation as the best choice for signs in the Valdosta, GA area. Our experienced team has worked on projects of all sizes and scopes, from small business signs to large-scale corporate branding initiatives. We bring our expertise and creativity to every project we undertake, ensuring that our clients receive the highest quality of workmanship and attention to detail.
Why Choose Apogee Signs?
Choosing Apogee Signs means choosing a sign company that is committed to providing exceptional customer service, unparalleled quality, and competitive pricing. We pride ourselves on our ability to deliver customized sign solutions that meet our clients' needs and exceed their expectations.
Contact Us
If you're looking for the best custom sign services in the Valdosta, GA area, look no further than Apogee Signs. Contact us today to schedule a consultation with one of our experienced team members and learn more about how we can help you create a sign that reflects your brand, attracts new customers, and enhances the overall customer experience.