Commercial signage come in a variety of shapes, sizes, materials, and colors. They are usually made from durable materials like metal or plastic that can withstand the elements for long periods of time. Many businesses choose to have custom designed signs that reflect their brand identity and help them stand out from the competition. With advances in technology, modern commercial signs can also feature digital displays that allow businesses to update their message quickly and easily.
Apogee Signs manufactures commercial signs for businesses of all sizes, from small businesses to national corporations, we provide commercial signage creation and sign installation for a single location or multiple locations. Contact us now and we will provide you with a free consultation and quote for your corporate signage project.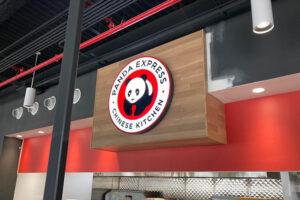 Your sign must be perfect because people judge a book by its cover. We will make the initial appearance of your business to attract attention, attention, and foot traffic through your corporate business sign.

Some of the most popular sign design methods today are LED signs, digital signs, lighted signs, and channel letter signs.

Apogee also offers commercial signs for churches, restaurants, and any other outdoor signage needs.
If you need sign installation or repair to your corporate signage and you are located in your corporate office, not to worry, we can provide sign  installations and repairs for your locations in the Tallahassee and Thomasville areas. No job is too big or small for us to perform so give us the opportunity to handle your signage projects.