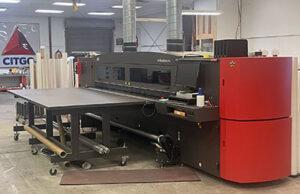 Digital sign printing is a method of producing high-quality signs using advanced digital technology. This printing method is becoming increasingly popular due to its many benefits over traditional printing methods. In this article, we'll explore the advantages of digital sign printing and why it's a great option for businesses looking to create high-quality signs that grab attention.
One of the primary benefits of digital sign printing is its speed. Unlike traditional printing methods that require a lengthy setup process, digital printing allows for fast turnaround times. This means that businesses can quickly create and print signs for events, promotions, or any other marketing need. Additionally, digital printing is ideal for businesses that need signs printed in small batches or on-demand, as there is no need for costly setup fees.
Another advantage of digital sign printing is its flexibility. Digital printing can be done on a wide range of materials, including vinyl, metal, and plastic. This makes it easy to create signs of various shapes and sizes, and to experiment with different designs and layouts. Additionally, digital printing allows for precise color matching, ensuring that the final product accurately reflects the design and branding of your business.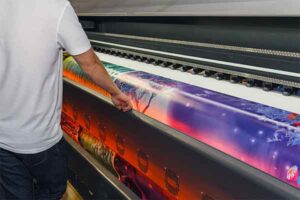 Digital sign printing is also an affordable option for businesses of all sizes. Compared to traditional printing methods, digital printing is often more cost-effective, especially for smaller print runs. This means that even small businesses or individuals can create high-quality signs without breaking the bank.
In addition to its speed, flexibility, and affordability, digital sign printing also offers exceptional print quality. The digital printing process allows for high-resolution images and vibrant colors that can help signs stand out and grab attention. This is especially important for businesses that need to create eye-catching signs to attract customers and promote their products or services.
All in all, digital sign printing is a powerful tool for businesses looking to create high-quality signs that effectively communicate their message and make a lasting impression on their audience. Whether you're a small business owner or a purchase for a large corporation looking to promote an event, new location, or sale, digital printing can help you create signs that effectively communicate your message and help you stand out from the competition. Contact us today to learn more about our digital sign printing services and how we can help your business succeed.