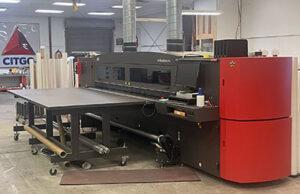 Digital Sign Printing Services by Apogee Signs, proudly serving the dynamic communities of Tallahassee and Thomasville. If you're looking to take your business signage to the next level, you're in the right place. We specialize in harnessing the power of cutting-edge technology to bring your creative vision to life, all while keeping it affordable. Discover why digital sign printing is the future and the ultimate solution for your signage needs.
Our digital sign printing services offer unmatched speed and efficiency, leaving traditional methods in the dust. No more lengthy setup processes or costly fees. Whether you need signs for events, promotions, or marketing campaigns, we ensure lightning-fast turnaround times, making your vision a reality without delay.
Quality is our priority. We understand the importance of making your signs stand out. Our digital sign printing process delivers exceptional print quality, with high-resolution images and vibrant colors that captivate attention. Whether you're aiming to attract customers or promote your products and services effectively, our eye-catching signs will leave a lasting impression.
Whether you're a small business owner or a representative of a larger corporation, our digital printing services cater to your unique needs. Whether you're announcing a new location, running a sale, or promoting an event, we've got you covered with signage that distinguishes you from the competition.
Don't miss out on the opportunity to elevate your business signage with our Digital Sign Printing Services. Contact us today to learn more about how we can bring your vision to life. Our dedicated team is ready to assist you in creating signage that captures attention and leaves a lasting impression. Take the first step towards making your business unforgettable—contact us now!
Top 5 Questions Asked About Digital Sign Printing
Stepping into the world of outdoor event exhibitions as a first-timer? We've got you covered with the top 10 essentials to make your event canopy shine.
Read More »