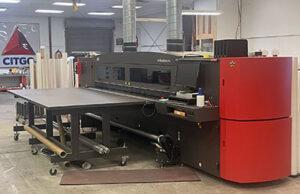 Experience the revolution of digital sign printing, where advanced technology meets creativity and affordability. Digital sign printing is rapidly gaining popularity as businesses discover its multitude of benefits over traditional printing methods. Let us explore why digital sign printing is the ultimate solution for businesses seeking high-quality signs that capture attention and make a lasting impression.
Digital sign printing offers unmatched speed and efficiency. Unlike traditional methods that involve lengthy setup processes, digital printing allows for lightning-fast turnaround times. Businesses can quickly create and print signs for events, promotions, or any marketing need. Whether you require small batches or on-demand printing, our digital solution eliminates costly setup fees, providing convenience at every step.
Flexibility is a hallmark of digital sign printing. With our advanced technology, you can print on a wide range of materials, including vinyl, metal, and plastic. This opens up endless possibilities for creating signs of various shapes and sizes, as well as experimenting with different designs and layouts. Digital printing also ensures precise color matching, ensuring that the final product accurately reflects your business's design and branding.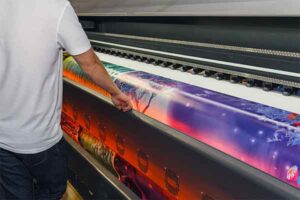 Affordability is a key advantage of digital sign printing. Compared to traditional methods, digital printing is often more cost-effective, especially for smaller print runs. This means that even small businesses or individuals can create high-quality signs without breaking the bank. Our digital printing services make premium signage accessible to all, regardless of the size of your business.
Quality is paramount when it comes to signage, and digital sign printing delivers exceptional print quality. The digital printing process allows for high-resolution images and vibrant colors that help your signs stand out and grab attention. This is especially important for businesses that need to create eye-catching signs to attract customers and promote their products or services effectively.
Unlock the power of digital sign printing to effectively communicate your message and make a lasting impact on your audience. Whether you're a small business owner or a representative of a large corporation, our digital printing services cater to your specific needs. Whether you're promoting an event, announcing a new location, or running a sale, our digital printing services can help you create signs that set you apart from the competition. Contact us today to learn more about our digital sign printing services and embark on a journey towards business success.