Specializing in transforming your brand into a vibrant and captivating entity through our exceptional custom channel letter solutions from Apogee Signs. Our extensive range of channel letters and custom formed channel logos offers incredible versatility in signage, allowing you to create an eye-catching and professional look for your business. In today's highly competitive business environment, it is crucial to establish a strong visual presence that grabs the attention of potential customers and sets your business apart from the competition. This is precisely where we excel. Our expertly crafted, tailor-made channel letter signs are designed to enhance your brand's visibility and showcase its unique identity. With the ability to incorporate state-of-the-art LED lighting into the design, our channel letters offer a distinctive way to stand out and draw the attention of potential customers. Discover the innovative world of signage at Apogee Signs and unlock the creative benefits that await your business with our unparalleled channel letter offerings. Let us assist you in making a lasting impression and elevating your brand to new heights.
Unlock the Creative Benefits of Channel Lettering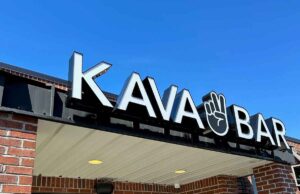 Apogee Signs offers an extensive range of channel letter options that are tailored to meet your brand's unique requirements. Whether you prefer front-lit, reverse-lit, open face, or dual-lit letters, our diverse selection caters to various aesthetics and allows for creative visions to come to life. Here's what sets Apogee Signs apart when you choose us to bring your envisioned channel letters to reality:
Unrivaled Customization:

Explore a wide array of styles, sizes, colors, and lighting options to create a sign that authentically represents your brand's identity and message. With limitless possibilities, we ensure a custom solution that stands out.

Expert Craftsmanship:

At Apogee Signs, we take great pride in our meticulous attention to detail and unwavering commitment to utilizing only the finest materials. Our skilled craftsmen guarantee visually stunning channel letter signs that are not only striking but also built to withstand the test of time.

Innovative Design:

Our dedicated design team works closely with you to comprehend your brand's specific needs, translating them into a captivating and attention-grabbing channel letter sign. Benefit from our expertise and unleash a sign that truly distinguishes your business.

Comprehensive Solutions:

From design and manufacturing to installation and maintenance, we offer end-to-end services to ensure a seamless and hassle-free experience throughout the entire process. Sit back and let our team of professionals handle every aspect.
Experience the Apogee Signs Difference
We understand the crucial role of effective and memorable signage in today's fiercely competitive market. Our channel letters are meticulously designed not only to enhance your business's visual presence but also to drive growth and achieve success.
By choosing Apogee Signs, you're investing in a partnership dedicated to propelling your business forward. Let us assist you in transforming your brand's visibility and leaving a lasting impression on your customers with our exceptional custom channel letters.
Are you ready to elevate your business to new heights with our channel letter solutions? Contact us today to discuss your requirements and receive a free, no-obligation quote. Together, let's create a sign that sets your business apart and propels it toward enduring success.