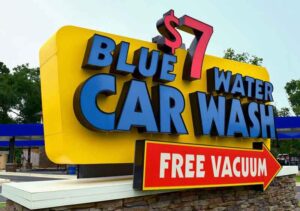 Channel letters are a popular type of 3-dimensional sign that are commonly used for building identification and branding purposes. They are made of individual letters that are fabricated from aluminum or acrylic, and are illuminated with LED lights to make them more visible and attractive, especially at night. Channel letters can be custom-made to fit the branding and aesthetic of a business, and can be mounted in various ways such as flush mounted, raceway mounted, or individually mounted. They are a great way to make a business stand out and attract customers, and are durable and long-lasting.
Below we have listed the most frequently asked questions that we receive about channel letters signage.
For more information and to request a quote for channel lettering signs visit our channel letters page.