At Apogee Signs, we bring your brand to life with our exceptional custom channel letter solutions. Channel letters and custom formed channel logos are a highly versatile form of signage that can be used to create an eye-catching, professional look for any business.  In today's highly competitive business environment, creating a striking visual presence is crucial for capturing the attention of potential customers and setting your business apart. That's where we come in! Our expertly crafted, tailor-made channel letter signs are designed to enhance your brand's visibility and showcase your unique identity. With the ability to incorporate LED lighting into the design, channel letters offer businesses a unique way to stand out and the draw attention of potential customers. So, dive into our world of innovative signage and discover the creative benefits that await your business with our unparalleled channel letter offerings. Let us help you make a lasting impression and elevate your brand to new heights.
Discover the Creative Benefits of Channel Lettering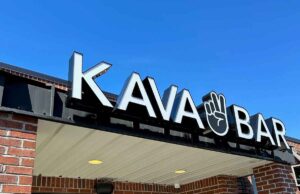 Our wide range of channel letter options ensures that you can find the perfect solution to suit your brand's unique requirements. From front-lit and reverse-lit to open face and dual-lit, our diverse selection caters to various aesthetics and creative visions. Here's what you can expect when you choose Apogee Signs to create the channel letters you are envisioning:
Unmatched Customization:

Our channel letters are available in a variety of styles, sizes, colors, and lighting options, offering endless possibilities to create a sign that accurately reflects your brand's identity and message.

Expert Craftsmanship:

At Apogee Signs, we take pride in our meticulous attention to detail and commitment to using only the highest-quality materials. Our skilled craftsmen ensure that your channel letter sign is not only visually stunning but also durable and built to last.

Innovative Design:

Our design team works closely with you to understand your brand's unique requirements and translate them into a compelling and eye-catching channel letter sign. With our expertise and creativity, your business will benefit from a sign that truly stands out.

Turnkey Solutions:

We offer end-to-end service, from design and manufacturing to installation and maintenance. Our team of professionals provides you with a seamless and stress-free experience throughout the entire process.
Experience the Apogee Signs Difference
At Apogee Signs, we understand the importance of effective and memorable signage in today's competitive market. Our channel letters are designed to not only enhance your business's visual presence but also drive growth and success.
When you choose Apogee Signs, you're not just investing in a sign; you're investing in a partnership dedicated to helping your business thrive. Let us help you transform your brand's visibility and make a lasting impression on your customers with our custom channel letters.
Ready to take your business to new heights with our channel letter solutions? Contact us today to discuss your requirements and receive a free, no-obligation quote. Together, let's create a sign that sets your business apart and propels it towards lasting success.