Channel letters and custom formed channel logos are a highly versatile form of signage that can be used to create an eye-catching, professional look for any business. Made of cast aluminum, they come in a variety of shapes and sizes which can be customized with a variety of colors. With the ability to incorporate LED lighting into the design, channel letters offer businesses a unique way to stand out and the draw attention of potential customers. Channel letter signage is becoming increasingly popular due to its flexibility, durability, and affordability.
Channel letter sets and channel logos are one of the most popular types of signage today. This type of sign offers many customization options to give your business a unique look and fits a variety of budgets. Size, font, and lighting style are just a few of the design elements of channel letter sets.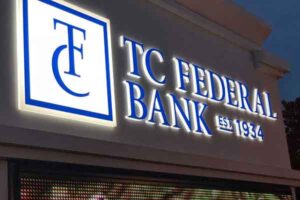 Backlit channel letter signs are becoming increasingly popular as of as they provide a striking and stylish look at night. This can be especially helpful in creating a warm atmosphere for your customers if your business is open later in the evening.
Apogee Signs is a regional leader in North Florida and South Georgia in the design, manufacture, licensing, and installation of channel letter signs. Take a moment to request a quote from one of our expert salespeople for your next signage project.
Article: Top 8 Reasons to LED Retrofit Your Old Lighted Sign