School and university signage are an essential part of any learning environment. They provide directions, safety information, and branding for the institution. School directional signage can be used to help students find their way around campus and create a sense of community by displaying school logos and mascots. School and university signs also serve as a reminder of the importance of education. By investing in quality signage, schools can ensure that their students have a safe and positive learning environment.
Custom-designed 
school signs
 are a staple for every school and help identify the school to visitors and communicate upcoming events to the community.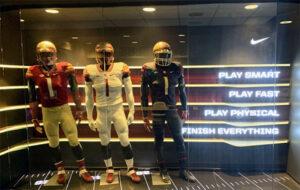 School
entrance signs
 are great for welcoming visitors and directing them to where they need to go.
Custom 
indoor school signs
 such as a school directory and directional signs so faculty, students, staff, and visitors can easily make their way around the building.
Stadium signage
 is excellent for schools that have sporting events, letting the patrons know that they're in the right place. If your school has a large sports complex, utilize stadium signs to direct visitors to parking lots and entrances or use them as row markers to guide ticketholders to their seats.
Here are some school signage ideas:
Provide reminders to students and staff
Build excitement for upcoming events
Highlight the campus directory
Celebrate teachers and staff members
Share helpful tips with students and the community
Wall-mounted school signs are the perfect solution if you need a high-visibility logo that can be built in any pitch, resolution, or size. These signs are also a great option if your school has limited space.