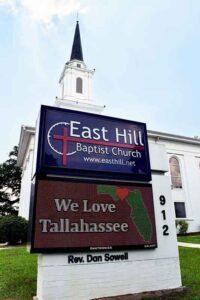 With the rise of digital technology, many businesses are turning to electronic signage for their advertising needs. Digital signage is changing the way businesses communicate with their customers. Digital signs, LED message boards, and electronic message centers offer an eye-catching way to attract attention,  promote products and services, and can be utilized both indoors and outdoors.
Installation and training are a breeze, a knowledgeable sign installer can set the digital boards up at your desired location and train you on how to use them.
Before we take your order for your electronic message board, lets tell you a little about them and how they work.
What are Electronic Message Centers?
Electronic Message Centers (EMCs) are digital displays that are used to communicate messages to the public. They can be used for a variety of purposes, such as advertising, providing information about events or services, or simply for displaying artwork. EMCs are typically found in outdoor spaces such as roadsides, building fronts, shopping centers, and other public areas. In addition, outdoor digital message boards can be programmed to show different messages and is an easy way to keep customers informed about new products, services, or other important information that may affect them. With their versatility and convenience EMCs have become a popular way for businesses and organizations to communicate with their customers and the public at large.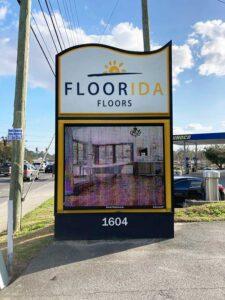 Why should my company invest in an Electronic Message Center?
Electronic Message Centers can be seen by thousands of people daily as they pass by your business or office location. With a digital message board, your company can easily update your messages in real-time,
 allowing you to stay relevant and up-to-date with the latest trends. Moreover, they are highly visible, making them an effective marketing tool that helps businesses reach more customers and increase their sales. Investing in an EMC is a great way for companies to get your message out to the public.
Whether you are looking for a way to , promote special events, or simply keep people informed of what's happening in your community, an outdoor digital display can provide the perfect solution.
How can I get an Electronic Message Center for my business?
Sign companies like Apogee Signs specialize in designing, manufacturing, and installing signage that incorporates Electronic Message Centers. We currently serve the North Florida, South Georgia, and South Alabama areas and can design an EMC that suits your company's signage solution. Even if we are not in your area, we have had the pleasure of working in the sign industry since 1985 and can assist you in locating a sign company that can help you with your signage needs.
In addition to EMC's Apogee Signs offers a wide variety of signage options to suit your company's budget and set up timespan. We are focused on providing your business with innovative signage solutions that allow you to thrive and grow. Give us a call today and we will work with you on your digital signage project.