Do I need a sign survey?
Making sure to do a comprehensive sign survey prior to fabrication and installation will prevent headaches along the way and most importantly could save time and money by fully assessing the location, access needs, and capturing photos of the location.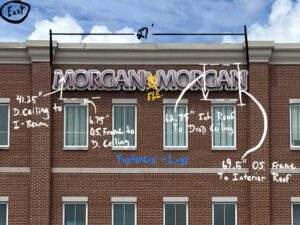 When getting a comprehensive sign survey an Apogee Signs installation tech will come onsite to take measurements and photos from a job site where a sign is to be installed, or in the case of repairs, remodels, or upgrades, where a sign may already exist.