In a highly competitive real estate market, having high-quality real estate signs is essential for attracting potential buyers and standing out from the crowd. At Apogee Signs, we offer customizable real estate signs made from premium materials and advanced printing technology to ensure that your properties look their best. Whether you need for sale signs, open house signs, or custom fabricated signs, our wide variety of options will meet your unique needs. Our team of experts will work with you to design the perfect signs that accurately reflect your brand and messaging.
We pride ourselves on providing personalized service and a commitment to helping you achieve your marketing goals. Our high-quality real estate signs are designed to help you attract potential buyers and create a strong brand presence in your local market. From designing and printing to installation, we handle the entire process, ensuring that you receive top-quality signs that accurately convey the desired message to potential buyers. If you're looking for high-quality real estate signs that will help you stand out in a crowded market, Apogee Signs is your go-to source. Our commitment to personalized service ensures that you'll receive the best customer experience possible. Let Apogee Signs help you achieve your real estate marketing goals and attract potential buyers today!
When it comes to selling properties, having high-quality real estate signs is crucial for catching the attention of potential buyers. At Apogee Signs, we offer a wide range of customizable real estate signs to help you showcase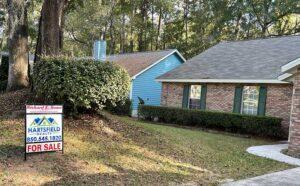 your properties in the best possible light.
Our real estate signs are made from premium materials that are designed to withstand the elements and last for years. With our advanced printing technology, we can create stunning, eye-catching designs that will make your properties stand out from the competition.
Whether you need signs for open houses, for sale signs, or directional signs to guide potential buyers to your property, we have you covered. We offer a variety of sizes, shapes, and materials to suit any budget and style preference.
At Apogee Signs, we understand that every property is unique, and that's why we offer personalized service to ensure that you get the perfect real estate signs for your needs. Contact us today to learn more about our real estate signs and how we can help you sell your properties faster and more effectively.