Lighted signs, also known as illuminated signage, are a great way to make your business stand out. Lighted signs provide an eye-catching and effective form of advertising that can be used both indoors and outdoors. LED signs are becoming increasingly popular due to their energy efficiency and long life span.  Illuminated signage is an effective tool for businesses to get their message across in a visually appealing way.
Lighted signs are one of the most popular and frequently used sign development methods. The beauty of this is that different styles of signs can be put together to become one glowing sign.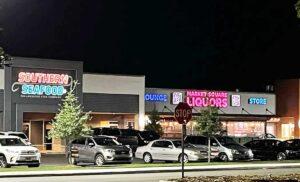 Certain types of lighting are recommended by Apogee Signs as they provide a clean and sophisticated sign that will attract the attention of others! Backlit signs also give a very vibrant and colorful feel which creates the best first impression for your business.
One of the most popular options today is to use channel letters, LED billboards, or other signage methods and then illuminate them. Lighted monument signs are also a very popular method in use today.
Apogee Signs not only has the experience, but also the design and fabrication team to provide your business with a one of a kind lighted sign that will be the talk of the town. Additionally, Apogee can fabricate and install any pre-existing sign specifications to perfection.
Either way, Apogee Signs is the one call you should make for your lighted signage needs.
Sign Writer Articles: