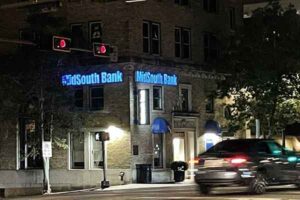 Illuminated or lighted signage refers to the signs that are designed to complement and enhance the overall architecture of a building. When designing lighted signs, it is important to consider factors such as the building's architecture, location, and surrounding environment.
Working with a professional sign company such as Apogee Signs can help ensure that your lighted signage is aesthetically pleasing, effective, and compliant with local regulations.
Below we have listed the most frequently asked questions that we receive about lighted signage.