Your Premier Destination for Custom Signs in Monticello, FL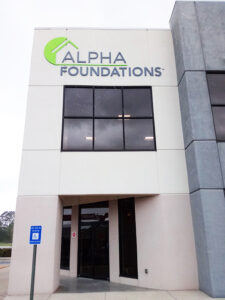 Apogee Signs is the premier provider of custom signs in Monticello, FL. With our expertise and unwavering commitment to customer satisfaction, we create captivating signs that make a lasting impact in the local community. From eye-catching exterior signs to captivating interior signage, we offer a comprehensive range of solutions tailored to meet the unique needs of Monticello businesses. Our team of skilled designers and craftsmen combine creativity and technical know-how to deliver high-quality signs that truly stand out.
What sets us apart is our deep understanding of the Monticello market and our focus on local businesses within the historic district. We are rooted in the community and take pride in our ability to create signs that perfectly align with the preferences and needs of Monticello. Using premium materials built to withstand the elements, we ensure that your signs remain vibrant and impactful for years to come. At Apogee Signs, we are committed to exceptional customer service, guiding you through the process from consultation to installation. Your satisfaction is our priority as we work tirelessly to exceed your expectations. Contact us today for a complimentary consultation and let our custom signs elevate your brand and enhance your visibility in Monticello, FL.
Why choose Apogee Signs for your custom sign needs? Here's what sets us apart:
Unparalleled Expertise:

With years of experience, our skilled team stays ahead of trends and technologies to make your sign stand out in Monticello.

Customization at its Finest:

We transform your ideas into custom signs that perfectly represent your brand and goals.

Premium Materials: 

We only use top-quality materials that withstand the test of time.

Exceptional Customer Service:

From initial consultation to installation, we guide you through the process and ensure your satisfaction.
Types of Signs We Offer:
Our expertise in creating captivating signage, combined with our deep understanding of the local market, including all regulations of the Monticello historic district, positions us as the leading choice for businesses seeking to drive sales and enhance their brand presence in the Monticello area. We believe that the right sign has the power to make a significant impact on your bottom line, attracting customers, increasing visibility, and ultimately boosting sales.
When you choose Apogee Signs, you're not just getting a sign, you're getting a strategic tool that can help you stand out from the competition and make a statement in the Monticello market. Our commitment to using premium materials, providing exceptional customer service, and delivering top-notch craftsmanship ensures that your custom sign will leave a lasting impression on customers and contribute to your sales growth.
Ready to take your business to new heights? Contact Apogee Signs today to schedule your complimentary consultation and let our team of experts guide you towards the perfect custom sign solution for your business in Monticello, FL. Together, we'll help you achieve your sales goals and create a powerful visual presence that sets you apart in the local market.