Over the years, Apogee Signs has become the premier local provider of ADA signs, offering a wide range of standard and custom signage solutions to businesses, facilities, and public spaces. With years of experience in the industry, we have established a reputation for delivering exceptional signage solutions that comply with ADA regulations and enhance accessibility for everyone. From custom designs to standard options, their team of experts works closely with clients to create visually appealing and functional signs that meet their specific requirements.
In addition to their standard ADA signs, Apogee Signs specializes in creating custom ADA signs that are tailored to each client's individual preferences. Whether incorporating company logos and branding elements or using specific colors and materials, their team of designers can create unique and personalized signage solutions that are fully compliant with accessibility standards. With state-of-the-art technology and high-quality materials, Apogee Signs ensures that their signage solutions are durable, long-lasting, and easy to maintain. Whether you need wayfinding signs, restroom signs, room identification signs, or other ADA-compliant signage solutions, Apogee Signs has the expertise and technology to deliver top-notch products that meet your needs and exceed your expectations.
ADA signs are important for a very good reason, they are required by law. ADA stands for the Americans with Disabilities Act, a law enacted in 1990 to prohibit discrimination against people with disabilities in all areas of public life.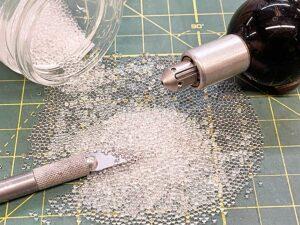 ADA-compliant signs are tactile signs, which means they contain raised lettering so that the letters can be read by touch if a person is blind or visually impaired, but cannot read the Braille dots. Braille dots can be included on all signage as needed.
All businesses should be concerned with security and compliance. Apogee Signs has experience creating signage that is compliant with Americans with Disabilities Act (ADA) and Occupational Safety and Health Administration (OSHA) regulations. 
We will ensure that your business complies with your municipality's zoning regulations throughout the process of your project. Apogee Signs works to ensure that all sign permits are obtained and that all signage is compliant.