As experts in the field of signage, we understand the importance of signs in our daily lives. They are essential tools for businesses and organizations to communicate with their customers and the public, conveying important messages and promoting their brands.
Our articles cover various topics All About Signs, including design, materials, installation, maintenance, and more. From the latest advancements in digital signage to the benefits of using eco-friendly materials, our articles provide valuable information that can help businesses make informed decisions about their signage needs. Whether you are looking to create a new sign or enhance your existing signage, our directory is a valuable resource for information and inspiration.
At Apogee Signs, we are committed to providing our customers with the highest quality signs and exceptional service. We believe that a well-designed and properly installed sign can make a significant impact on a business's success. We hope that our blog All About Signs will serve as a helpful guide for businesses and individuals looking to make the most of their signage.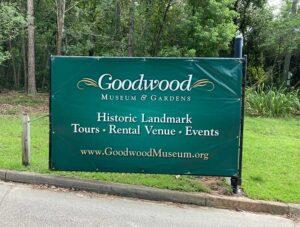 Designing compelling banners and posters for your event is more than aesthetics; it's about creating an experience that attendees won't forget. In this guide, we delve into the art of crafting memorable signage that not only informs but captivates. From understanding your audience to choosing the right typography and graphics, we provide valuable insights to help your event make a lasting impression. So, if you want to elevate your event's visual identity and engage your audience effectively, read on to discover the secrets of creating eye-catching event signage.