As experts in the field of signage, we understand the importance of signs in our daily lives. They are essential tools for businesses and organizations to communicate with their customers and the public, conveying important messages and promoting their brands.
Our articles cover various topics All About Signs, including design, materials, installation, maintenance, and more. From the latest advancements in digital signage to the benefits of using eco-friendly materials, our articles provide valuable information that can help businesses make informed decisions about their signage needs. Whether you are looking to create a new sign or enhance your existing signage, our directory is a valuable resource for information and inspiration.
At Apogee Signs, we are committed to providing our customers with the highest quality signs and exceptional service. We believe that a well-designed and properly installed sign can make a significant impact on a business's success. We hope that our blog All About Signs will serve as a helpful guide for businesses and individuals looking to make the most of their signage.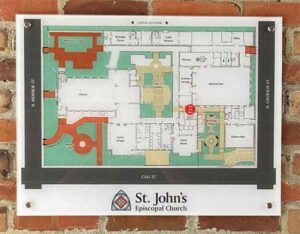 In today's fast-paced business world, wayfinding signage are essential for efficient navigation within office spaces. Explore their importance and benefits in this article.