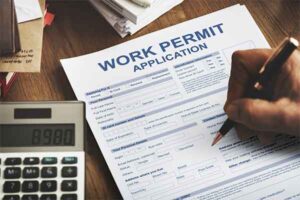 Sign permits are a crucial component of the sign installation process. They are issued by the local government and ensure that signs are installed in compliance with local regulations and safety standards. Sign permits also help to ensure that signs are aesthetically pleasing and do not detract from the surrounding environment. Failure to obtain a sign permit can result in fines, removal of the sign, and legal action. Obtaining a sign permit requires a thorough understanding of local zoning laws and regulations, as well as the ability to provide detailed information about the sign, including its size, design, location, and visibility.
It is important to work with a professional sign company, such as Apogee Signs, that has experience in obtaining sign permits to ensure a smooth and successful installation process. Ultimately, sign permits play a vital role in ensuring that signs are installed safely, legally, and effectively, and can help businesses and organizations effectively convey their message to the community.
Below we have listed the most frequently asked questions that we receive about sign permitting.