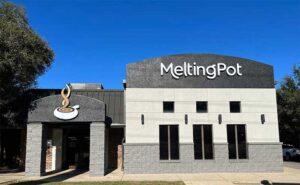 Business storefront signs are an important part of any business. They act as a beacon to attract customers and help create brand visibility and awareness. But when it comes to the cost of storefront signs, there are many factors that come into play. These include the size, material, design complexity, installation costs and more. In this article, we will go over some of the components that make up the cost of your custom business storefront signs.
Let's start with the size of your storefront signage. The size of the sign is important as it should be large enough to be noticed, but not too large to be overwhelming. It should be in proportion to the size of the storefront and other nearby signage. Ultimately, choosing the right size for your business's storefront signage can help ensure that your message reaches potential customers effectively.
Choosing the appropriate material is important as each type of material has its own unique properties that make it suitable for different types of business storefront signs. Aluminum is lightweight and corrosion-resistant, making it perfect for outdoor signs. Wood signs are strong and attractive, making it great for custom storefront fabrication. Another option, acrylic is light weight, durable and cost-effective, making it perfect for customizing, indoor and outdoor signs. Also available is vinyl which is cost effective and can be a quick fix to get your business noticed. These are only some of the options for materials to use on your storefront signage by selecting the proper materials to use will help your sign last for years to come.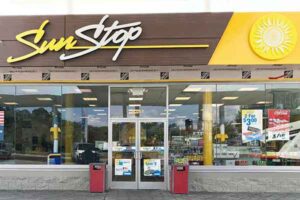 Custom storefront fabrication can add complexity to the sign creation process by requiring specialized tools and expertise which can drive up the cost. With careful planning and consideration of all these factors, businesses can create a storefront sign that meets their needs while still looking attractive and professional. It is also important to consider customizing your storefront signs with features such as graphics or lighting that can help draw attention and create brand recognition.
Installing storefront signs can be a costly endeavor for businesses. Depending on the size and complexity of the sign, installation costs can range from hundreds of dollars to thousands. The cost of installing a business storefront sign is an investment that can pay off in increased visibility and customer recognition in the long run. With careful consideration and research, businesses can find a suitable option that fits their budget while still providing quality results.
Overall, customizing storefront signage provides businesses with an opportunity to differentiate themselves in the marketplace while also conveying important information about their company in an eye-catching way. If you need to get a new storefront sign for your business, give Apogee Signs a call and we can get you set up with a brand-new storefront sign that will help your business get noticed and successfully grow.