Custom church signs are an important investment for any church. Not only do they provide a way to advertise and attract new members, but they also serve as a reminder of the values and beliefs of your congregation. Investing in custom signs can help create a sense of community and bring people together to celebrate their faith. Furthermore, church signs can be used to communicate important messages about upcoming events, services, or other activities that are taking place within the church. With the right design and materials, you can ensure that your church sign stands out from the crowd and catches the attention of passersby.
Why should my church invest in custom church signs?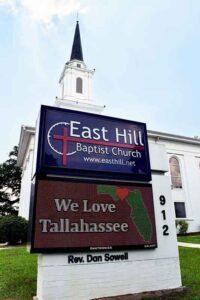 Investing in custom church signs is a great way to make your church more visible and increase its outreach. Not only do church signs add to the aesthetic of your building, but they also serve as an effective way to communicate with the public. They can be used to share important information and messages, attract new members, or simply provide a friendly welcome to visitors. With custom signs, you can create an inviting atmosphere that will draw people in and help them feel at home.
What makes a church sign so important?
Church signs play an important role in helping churches communicate their message to the public and are an important part of any church's outreach efforts. With a custom sign, a church can create a unique and attractive visual presence that will draw attention and create an inviting atmosphere for visitors.
Your church signs also provide a way for your church to express its identity and values, as well as providing information about services and events. 
By using custom designs, churches can ensure that their signs are unique and stand out from others in the area. Custom signs can be used to promote special services or events, or to simply used to promote special events or activities, advertise new programs or services, or just welcome visitors to the church.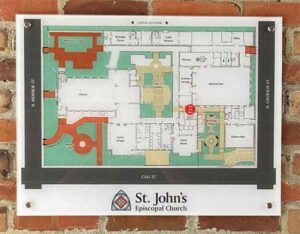 Additionally, signage can play a crucial role in communicating safety and security measures at a church. Clear and visible signs can help communicate important messages, such as the location of emergency exits, the importance of wearing masks, and reminders to maintain social distance. Effective signage can provide reassurance to congregants, demonstrate the church's commitment to their well-being, and ultimately create a safer environment for all.
How investing in a custom church sign can transform your community.
Investing in a church sign is an effective way to make a positive impact on your community. Not only will it help attract new members, but it can also be used to spread important messages and encourage community engagement. A custom sign can be used to promote events, share inspirational quotes, and even display artwork. By investing in a custom church sign, you can bring the message of your faith to the public and make a lasting difference in your community.
How do we find the best sign company to make our custom church signs.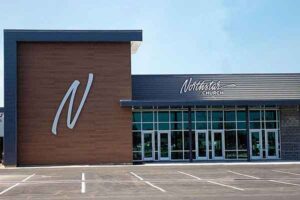 When it comes to finding the best designers and suppliers of custom signs for your church, it is important to consider a few key factors. These include quality of materials, turnaround time, cost effectiveness, customer service, and expertise in sign making. Apogee Signs provides the right combination of these factors so you can ensure that your church will have the best church signs that will last for years. We will help you make sure that you get the highest quality custom signs for your church at an affordable price.
Creating the perfect church sign is a big decision for any church. With so many options available, it can be difficult to decide what kind of sign will best serve your church's needs. Not to worry, Apogee Signs has been designing and installing custom signs since 1985 and we would be happy to assist you with the design, fabrication, installation, and continued service of your custom sign so your church sign will represent your congregation for years to come.
If you are interested in discussing the design and creation of your custom sign, Apogee Signs' designers are ready to help you with your custom church sign project, contact us for a quote today.