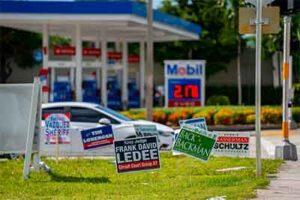 In an era dominated by digital communication and social media, it may seem surprising that the humble yard sign still holds a significant place in our society. Yet, these unassuming pieces of signage continue to play a vital role in our neighborhoods, communities, and even national elections. Yard signs are more than just a political or advertising tool; they are silent messengers that convey a multitude of messages and serve as a reflection of our values, beliefs, and aspirations.
A Brief History of Yard Signs
Yard signs have a rich history that dates back centuries. Early signs were often made of wood, metal, or stone and served practical purposes like marking property boundaries or advertising businesses. However, the modern political yard sign as we know it today began to emerge in the early 20th century.
Political campaigns in the United States started using yard signs to promote their candidates. Since then, the yard sign has become an integral part of the American political landscape. Beyond politics, yard signs are used for various purposes, including real estate advertising, garage sales, and congratulatory messages.
The Power of Yard Signs
Yard signs may be unassuming, but they possess a surprising amount of power and influence. Here are some of the ways in which yard signs make an impact: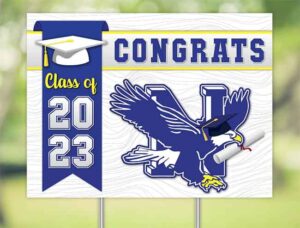 Challenges and Controversies
Despite their many benefits, yard signs are not without their challenges and controversies. Some critics argue that they contribute to visual clutter and may even create safety hazards if they obstruct sightlines for drivers or pedestrians. Additionally, yard signs are often targeted by vandals or stolen during heated political campaigns.
The Future of Yard Signs
In an increasingly digital world, the future of yard signs remains uncertain. Digital advertising and social media have become dominant forms of communication, making some wonder if traditional physical signs will become obsolete. However, as long as yard signs continue to convey powerful messages, foster community, and provide a tangible way for individuals to express themselves, they are likely to remain a relevant and impactful aspect of our society.
In conclusion, yard signs may be simple in design, but their impact is profound. They serve as a means of political expression, community building, advertising, and celebration. Whether promoting a candidate, advocating for a cause, or celebrating a milestone, yard signs are the silent messengers that continue to shape our neighborhoods and communities in ways that extend far beyond their physical presence.