Digital printing is a way of printing from a digital image directly onto a variety of stock materials. The most popular methods include inkjet and laser printers, which deposit coloring and toner, respectively, onto substrates, such as paper, canvas, glass, metal, and marble.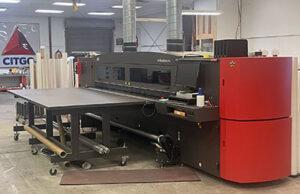 Generally referring to professional printing where short-run jobs from desktop publishing and other digital sources are printed using large format and/or high volume inkjet or laser printers. Allowing for on-demand printing, a short turnaround time, and even a change to the image used for each creative.
Because you are having digitally printed signs produced with Apogee Signs, we can also utilize the artwork to design and create any business stationery that you may need with our design services.
Grow your business with personalized digital printing. An example of the printing services we offer are postcards, flyers, letterhead, envelopes, invoices, and much more! Our expert designers will help you create your personalized style and message. When you need it urgently, we deliver it in Tallahassee.