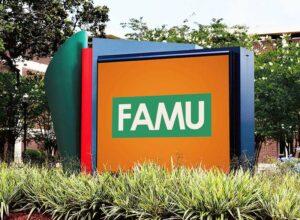 In today's world of fast-paced communication, it's essential to capture your audience's attention in a matter of seconds. Whether you're looking to promote a product, display real-time information, or simply catch someone's eye, an electronic display board from Daktronics can help you achieve your goals.
Daktronics has been a leader in electronic display technology for over 50 years, and their display boards are used by businesses, sports teams, and organizations around the world. These displays use LED technology to create vibrant, high-resolution images that can be seen from a distance, making them ideal for a variety of indoor and outdoor applications.
Uses of Daktronics Electronic Display Boards
One of the most popular uses of Daktronics electronic display boards is in sports and entertainment venues. These displays are used to show live video feeds, player stats, and scores, and can even be used to create immersive visual experiences that engage fans and spectators. For example, a basketball arena might have a Daktronics display board that shows replays of the game, while a music festival might use a large outdoor display to show live performances. Apogee Signs has had the opportunity to deliver high quality digital electronic display boards for many sports complexes around the state of Florida.
Daktronics display boards are also used for advertising and marketing purposes. Businesses can use these displays to showcase products, promote sales and events, and communicate important information to customers. For example, a retail store might use a Daktronics display to advertise a sale, while a restaurant might use one to display a menu or waitlist.
In addition to these uses, Daktronics electronic boards are also commonly used for transportation and wayfinding applications. These displays can be used to show arrival and departure times, directions, and other important information in train stations, airports, and other transit hubs.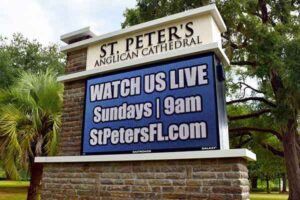 Effectiveness of Daktronics Electronic Display Boards
One of the key benefits of Daktronics electronic display boards is their effectiveness at capturing attention and communicating messages quickly. These displays are designed to be visible from a distance, even in bright sunlight or low-light conditions. They can also be customized to display a wide range of content, from simple text messages to high-resolution graphics and video.
Daktronics electronic display boards are also highly versatile and can be used in a variety of settings and applications. They can be customized to fit any size or shape, making them ideal for use in a variety of indoor and outdoor environments. Additionally, these displays can be updated in real-time using a variety of software and hardware solutions, making it easy to change messages and content as needed.
Daktronics electronic display boards are known for their durability and reliability. They are designed to withstand a variety of weather conditions and can be used year-round in any environment. With proper maintenance and care, these displays can provide years of reliable service, making them a smart investment for any business or organization.
Apogee Signs, An Authorized Dealer and Installer
As an authorized dealer and installer of Daktronics display boards, Apogee Signs provides its clients with a comprehensive range of services, including consultation, design, installation, and maintenance. Our experienced team of professionals will work closely with our clients to ensure that their signage needs are met, from the initial concept to the final installation of your Daktronics display board.
With this partnership, Apogee Signs provides clients with a full range of custom digital signage solutions, from simple indoor digital sign boards to complex outdoor video walls. The company's team of experts can help businesses, organizations, and sports teams with the signage they need to succeed. For more about our electronic message center services, request a quote below.