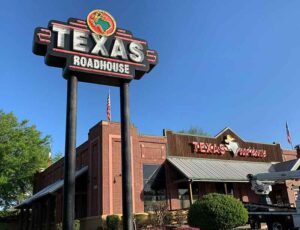 In the highly competitive restaurant industry of North Florida and South Georgia, capturing the attention of potential customers is paramount. Achieving this involves not only a well-designed exterior restaurant sign but also strategic interior signage. For those seeking to elevate their establishments in this dynamic region, Apogee Signs stands as a beacon of expertise in custom restaurant sign design, fabrication, and installation, both indoors and outdoors. To embark on this transformative journey with Apogee Signs, restaurant owners should be equipped with a comprehensive understanding of the key elements that make for successful interior and exterior signage projects.
In this article, we unveil the top five crucial considerations every restaurant owner should be aware of when collaborating with Apogee Signs to craft and install compelling restaurant signs that not only adhere to local regulations but also maximize brand visibility and leave a lasting impression on customers, both inside and outside. Let's delve into these essential points to ensure your restaurant signs become powerful assets for your business in North Florida and South Georgia, including cities like Tallahassee and Thomasville.
The role of a well-crafted restaurant sign cannot be overstated in the ever-changing landscape of the restaurant industry in North Florida and South Georgia. Apogee Signs, serving the vibrant regions, including Tallahassee and Thomasville, with their expertise in custom restaurant sign design, fabrication, and installation, stands as an invaluable resource for restaurant owners.
Throughout this article, we've delved into the pivotal considerations for embarking on a signage project with Apogee Signs, including understanding your brand, navigating local regulations, establishing a clear budget, optimizing sign visibility, and implementing effective marketing strategies.
These foundational pillars, along with Apogee Signs' unwavering commitment to excellence, are your blueprint for success. Their service areas encompass not only Tallahassee and Thomasville but also a broader scope of North Florida and South Georgia, ensuring that your restaurant's signage receives meticulous attention to detail and expert craftsmanship.
With this knowledge at your fingertips and the support of Apogee Signs, you're poised to make a lasting impression on the culinary landscape. Your restaurant's story starts here, with a captivating sign that encapsulates your brand and beckons patrons to savor your culinary delights. So, as you embark on this transformative journey, remember that your restaurant's success is illuminated by the artistry and precision of Apogee Signs' custom designs.