Specializing in providing high-quality laser engraving services for businesses looking to add branding to their products or create custom signage. Our state-of-the-art laser engraving equipment allows us to achieve incredible precision and accuracy, ensuring that even the most intricate designs are created with ease.
We offer laser engraving on a variety of materials, including metal, wood, acrylic, and leather, and work closely with our clients to ensure that every detail is considered and executed to perfection. Our team of experienced professionals has years of experience in laser engraving, and we are committed to providing exceptional customer service to ensure that our clients are completely satisfied with their final products.
Whether you're looking to add branding to your products, create unique signage for your business, or personalize a gift for a special occasion, Apogee Signs has the expertise and technology to bring your vision to life. Explore our website to learn more about our services and see examples of our past work. Contact us today to discuss your laser engraving needs and how we can help you achieve your goals.
Apogee Signs provides top-quality engraving services with our state-of-the-art laser engraving process to ensure that your engraved signs are beautifully etched with precision, providing you with long-lasting and durable results.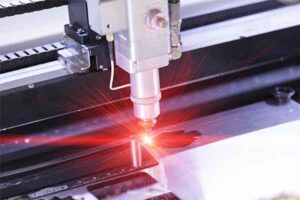 We use the latest technology to create customized engravings on a variety of materials, including wood, metal, glass, and plastic. Our laser engraving process offers unparalleled precision, making it ideal for intricate designs, logos, and text.
Our team of skilled professionals takes great care to ensure that each engraving is perfect, regardless of the material being used. Whether you need a custom nameplate for your office or a engraved wooden plaque, our engraving services are sure to impress.
One of the key benefits of our laser engraving process is its durability. The engraving is etched directly onto the surface of the material, creating a permanent mark that will last for years to come. This is particularly important for items that will be subjected to wear and tear, such as ID tags, badges, and awards.
Our laser engraving process is also versatile, allowing us to work with a wide range of materials. From stainless steel and aluminum to wood and acrylic, we can create a high-quality engraving on almost any surface. This makes our services perfect for a variety of applications, from industrial and commercial use to personal and decorative purposes.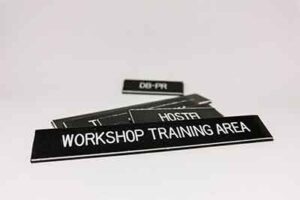 You can be confident in your project being successful because we take pride in our workmanship and attention to detail. We strive to provide our customers with the best possible results, using only the highest quality materials and equipment. We are committed to delivering exceptional service and value, and we stand behind our work with a satisfaction guarantee.
If you're looking for a reliable and experienced engraving service provider, look no further than Apogee Signs. Contact us today to learn more about our laser engraving services and how we can help you create a unique and personalized product that will last a lifetime.